I won't often post something like this… but as it happens, in addition to sewing my own clothes I also have a decent sized collection of American Girl brand items, particularly those from the 1990s. I've decided to downsize a bit and see if I can sell some of my Bitty Baby items.
I bought all of these from Pleasant Company when I was probably between eight and eleven years old (1998-2001). They have been gently played with, and almost all of the items in the sets are here and accounted for. Everything comes from a smoke- and pet-free home. Email neufeldtouch@gmail.com with your zip code for shipping quotes.
Bitty Baby Easter Set, circa 1997
Includes dress, bonnet, shoes, only ONE sock (sorry), chick in a basket, bunny ears and bow for Bitty Bear, and watercolor book "Bitty Bear Colors Eggs" with only three of the pages painted.
$20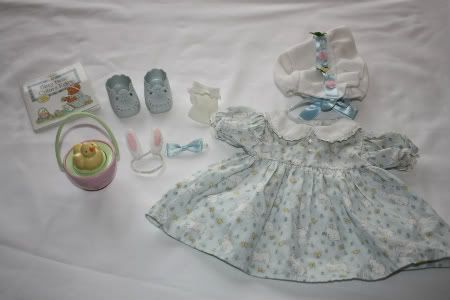 Bitty Baby Circus Set, circa 1999
Includes dress, bloomers, only ONE shoe (sorry again!), headband, headband for Bitty Bear, and book "Bitty Bear's Big Top Fun" with all the pop-ups still in great condition. NOTE: originally there was also a balloon in the set for Bitty Bear, but I don't have that any more.
$20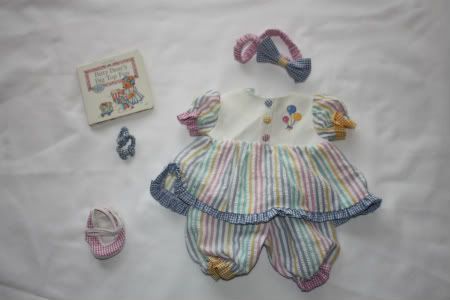 Bitty Baby Poinsettia Dress, circa 2001
Includes dress, hat, tights (there is a run down the inside of the right thigh), shoes, bell, hat for Bitty Bear, and book "Bitty Bear's Christmas Tree."
$20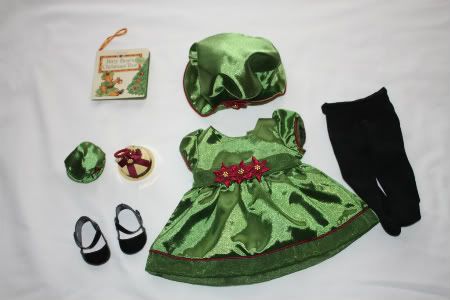 SOLD Bitty Baby's Red Wagon, circa 1995
Great condition! Barely played with.
$5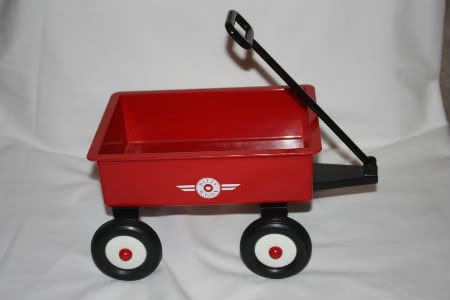 SOLD Bitty Baby's Carrier, circa 1995
The prize of my collection. In great condition. I remember wearing this, with Bitty Baby and Bitty Bear inside, to a children's concert when I was about eight.
$10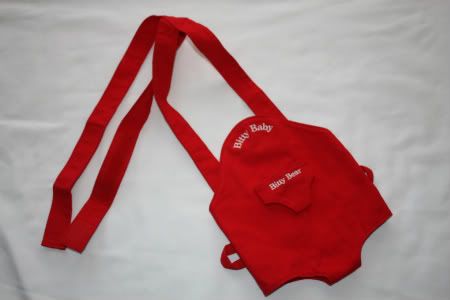 Bitty Baby Diaper
I don't know why I have an extra one. White flannel diaper with velcro. Doesn't look brand new anymore, but still very soft and sturdy.
$2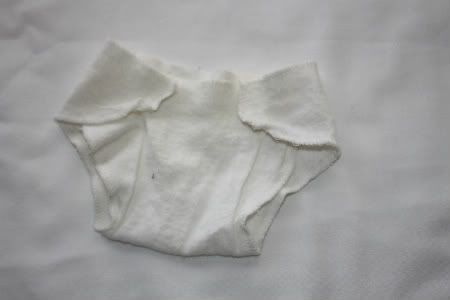 Bitty Bear
This was my sister's and has "CJ" written in sharpie on the tag. She said it was either sell or hand-me-down… I knew I could find Bitty a better home than the family she had in mind.


$5